As a follow up to yesterday's longish post on Mr. Guevara, here's a quick look at his recent appearance in comics.
Underground comics artist Spain Rodriguez has been comissioned by a British publisher Verso Books to do a biography on Che. The result is unapolagetically adoring by Rodriguez' own admission. I'm not a fan of his awkward figures nor of his politics, but I haven't read the book so I won't comment further.
Here's a REVIEW from Latin Culture Mag REMEZCLA. This negative review aside, I wouldn't be surprised if this book becomes canon for many readers. With their visual impact and power of images fused with words, comics can be terribly persuasive when carrying a message, as talked about in this post and in a future post on a little book called "The Cuban Revolution for Beginners"
Out also is "Che, A Graphic Biography" from Sid Jacobson and Ernie Colón, confusingly sporting the same title as Rodriguez' book. Will there be a war of the Ches? The art looks good, but there's not much info out on this book, except this publicity piece: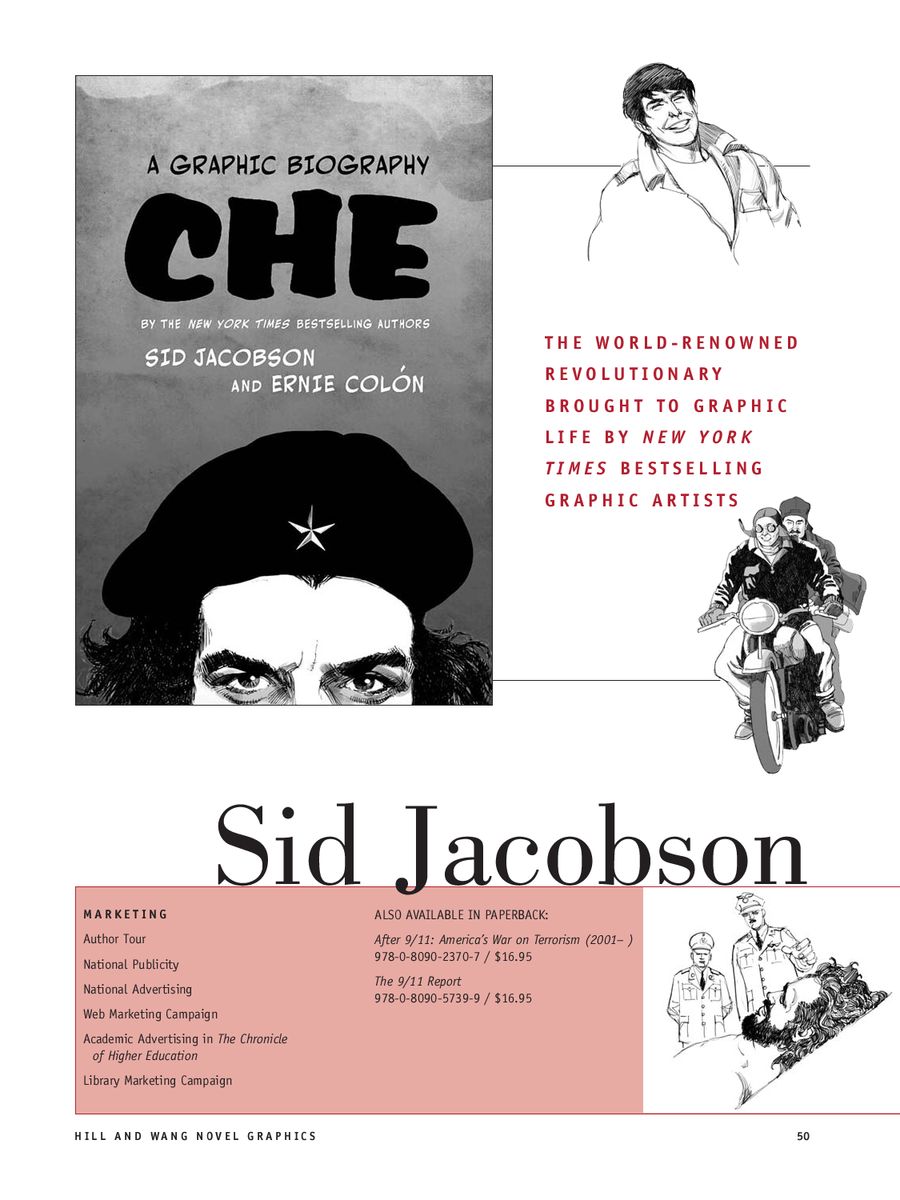 The creators have previously done a graphic version of the 9/11 report which sounds like great bedside reading.
So, is there room for a Graphic Novel with a less positive view of Saint Che and the Cuban Revolution? I think there's not only room, it's probably overdue.