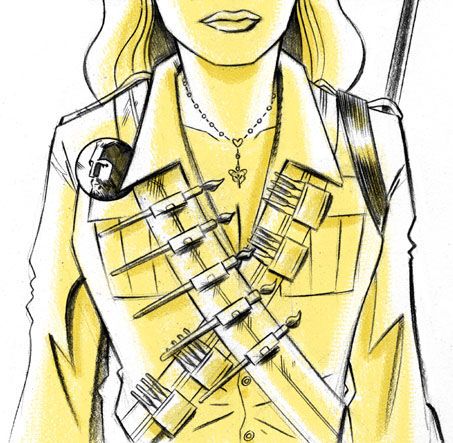 I'm happy to see that Dean Haspiel has announced that he's doing a graphic novel with a Cuban theme.
Cuba: One Story, an original graphic novel planned for 2010 is a collaboration with writer/artist/friend, Inverna Lockpez, a Cuban emigree who will write the story based on her experiences as a surgeon in Castro's army. Haspiel is a talented artist with dynamic bold lines and excellent sense of composition who has previously collaborated with comics legend Harvey Pekar.
The book is described as "a memoir with a little fiction mixed in". The extreme and harrowing situations so often present in the context of the Cuban Revolution readily lends itself to nonfiction treatments, and I'm glad that comics is becoming part of that. Sequential storytelling has a lot to offer the genre, combining words and images to recreate real events in ways unique to the medium, as seen in the work of Joe Sacco and Marjane Satrapi.
I wish Dean and Inverna luck with their project, hopefully Happy At 90 Miles and Cuba: One Story will be sharing space on the bookshelves of stores and in homes, shedding light on the individual experiences that are so often lost in the churning of historical drama.